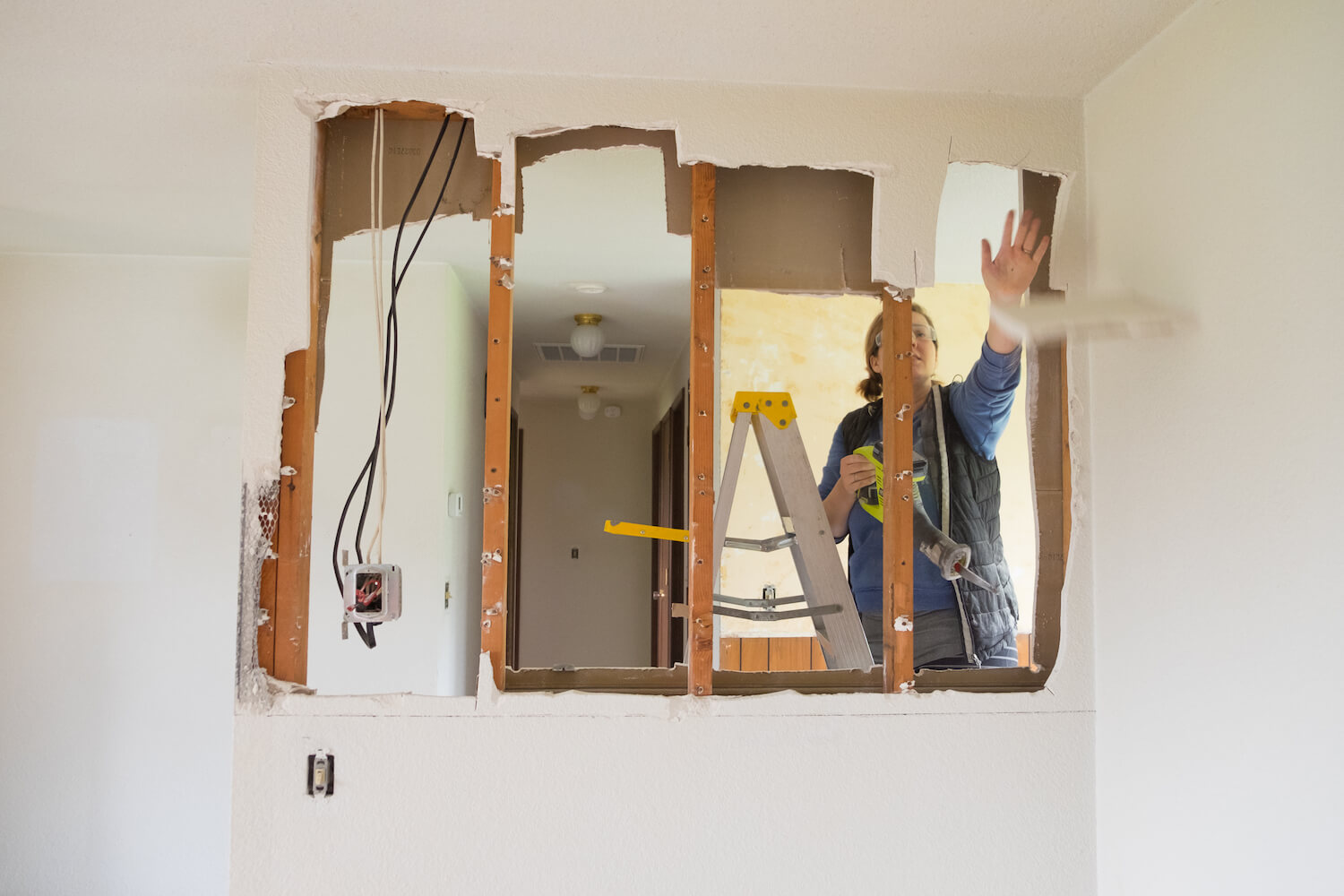 Removing a load bearing wall in your home has to be done with precision and care, you cannot simply remove it, as you would a non-load bearing wall. In fact, removing a load-bearing wall is best left to the professionals who are certified to perform the task safely for both you and your home. If you are considering removing a load-bearing wall, here are some pros and cons to be mindful of. 
Pros to Removing a Load Bearing Wall
More light. Walls can restrict the flow of natural or artificial light so by removing an impeding wall you could allow light to flow freely and brighten up a room. A great advantage of allowing light to fill spaces is that not only does it create a more pleasant atmosphere it will also make a space feel bigger than it is.

More space. Opening up a room by removing a wall will create more space and make it feel larger, even if the square footage has only marginally increased.
Improved look. Large open living spaces that incorporate kitchens, dining areas, and seating spaces are very on-trend. Removing a load bearing wall is becoming more and more popular so, it will create a contemporary look in any house.

Better flow. An open layout can help to improve the flow of a room and allow better interaction. Walls break up rooms and can hinder face-to-face communication, so by tearing down a wall you can improve the flow of your space, and allow for better communication. 
Cons to Removing a Load Bearing Wall
Cost. Removing a load-bearing wall can be time-consuming and require the input of a professional contractor, which will increase the cost of the project. As such, when you remove a load-bearing wall it is likely that you will need to add additional support by way of a steam beam. This beam and the cost of installation is also likely to be an expensive endeavor.

Do you know what is behind the wall? Load-bearing walls commonly contain certain fixtures such as plumbing or electrical wiring. These fixtures are usually found in load-bearing walls as at the time of installation it was not expected to be removed. It is important, therefore, that you know exactly what is behind the wall and can plan accordingly to remove any fixtures or fittings. This often requires professional input from one or more contractors, which will add to the overall cost of removing the wall. It will also add additional time and stress to the project.

Matching aesthetics. Once you have removed a dividing wall you create one larger room. This in turn is likely to require you to undertake redecoration of the entire space, a space that was once two separate rooms. Your budget and time frame will therefore need to be adapted to reflect the extra work needed. Alternatively, if you are seeking to match one side of the wall to the other you will need to consider whether you will be able to successfully match up the designs. 
Give us a call so one of our expert remodeling contractors can talk to you to determine how best to carry out your structure project.
We will provide you with an affordable estimate and get the job done quickly.
Read Other Blog Posts to Better Understand Remodeling Advantages