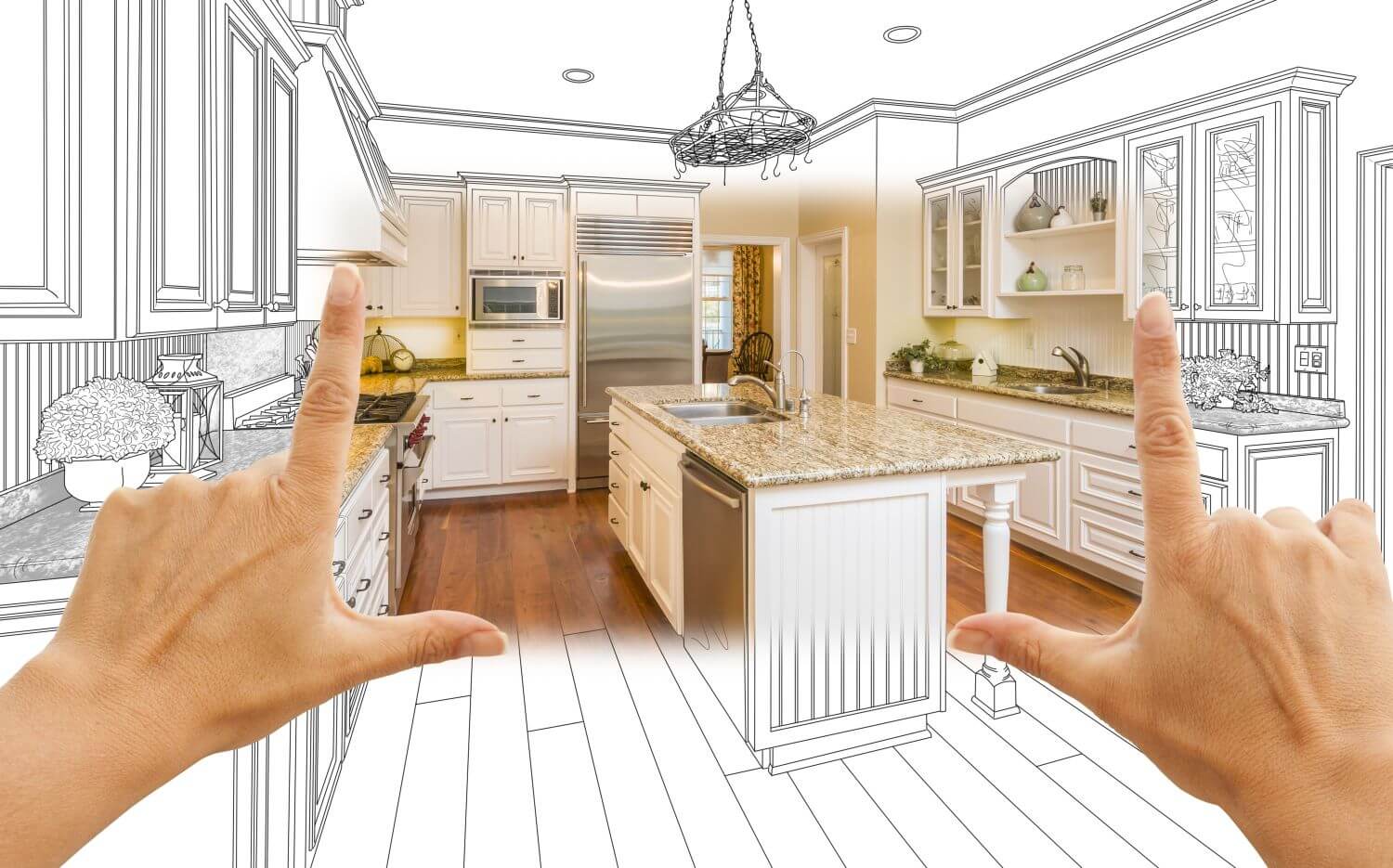 If you and your family are planning an all new kitchen renovation project, then one of the main things on your mind is likely something along the lines of, "how long will a kitchen remodel take?". You need to know how long your kitchen remodel will take for a number of different reasons. Maybe you need to plan for an event like a dinner party, or need to know when you and your little ones will be able to get your home back to normal without any dust sheets, tools, and workmen nearby. Thankfully, this guide aims to explain exactly how long it will take for the average kitchen remodel. This way, you and your family can plan and anticipate for the completion of your project with the most reasonable and accurate information. 
Kitchen Remodel Timeline
The average kitchen remodel in the US takes around 6-8 weeks, but this is only true if you are able to source a reputable kitchen contractor with extensive experience in building, installation, plumbing works, and electrical renovation. The size of your kitchen and the type that you choose to install can influence the length of your project, as a more intricate and larger kitchen can take around 10-12 weeks on average. The kitchen is an important and advanced room inside your home It requires substantial electrical wiring, top-quality plumbing, a number of built-in appliances, as well as hard-wearing flooring, spacious cabinets, durable countertops and so much more. So, the more of these different elements that you and your family decide you would like to replace or revamp, then the longer your kitchen remodel project is likely to take. It's important to bear in mind that you will have to find alternative food and cooking arrangements during the time of your kitchen remodel, as you won't be able to use your kitchen in any way, shape, or form. 
If you make the mistake of trying to do it yourself or even try to save money by choosing a less expensive (but less experienced) contractor, then you will likely experience a kitchen remodel that takes significantly longer, potentially from 6 months to a year. It's never a good idea to try and do your own kitchen remodel, as it's a complex project that requires considerable planning and skill to complete safely and with style. Exploring DIY or enlisting the help of an unqualified builder to assist you in your project could add months or even years onto your kitchen remodel timeline, as well as thousands of dollars spent trying to reattempt different tasks that you weren't able to get right the first time. 
Preparing for a Kitchen Remodel 
Preparing your home for your kitchen remodel can help your kitchen contractors to save a lot of time, as clearing the way to allow them to work from a blank canvas is a great way to cut the length of your project dramatically. Get rid of any unwanted items, and cover-up features that you want to maintain so that they don't get damaged.